Our practice is dedicated to helping our patients achieve a lifetime of healthy vision by providing each patient with the highest quality eye care. Our optometrists, Drs. Yeung, Angra and Koh have a strong focus on family centered eye care, including extensive experience in pediatric eye examinations.
The current guidelines recommend the first eye examinations for children at age of 6 months, the second examination at age 3 years, and then yearly there after.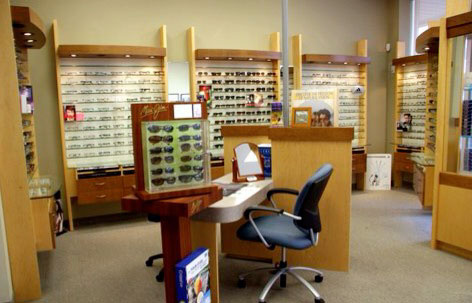 Do you know how well your child can see? It isn't always obvious to a child or a parent. Have your child's vision checked and know for sure. Good vision is an important part of learning...
80% of classroom learning is done through the eyes
1 in 6 children have some form of vision problem
Children with poor vision often find it difficult to focus on their work and may be misdiagnosed as having a learning or behavioural disability
Good vision is vital to developing skills such as reading, copying and hand eye coordination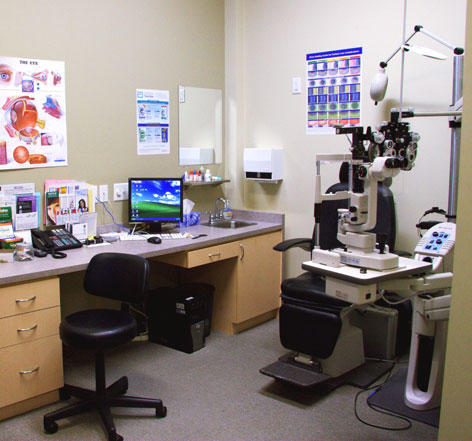 How will my baby or child be tested if they are non-verbal or cannot sit still?
Babies and young children don't have to know the alphabet or even speak to have their vision tested by an optometrist. Many vision tests use pictures or symbols familiar to preschoolers, and children can respond by naming, matching or pointing. Other tests are done objectively, so young children don't have to be able to communicate well to be evaluated. We also use toys, videos and our clinical experience to keep your child's attention during the examination!
My child already had a vision screening at school and passed. What is the difference between a comprehensive eye examination and vision screening?
Vision screenings are usually performed by technicians or nurses and involve only one or two tests and cannot detect all problems – up to 40% of children with vision problems can pass a vision screening.
A comprehensive eye examination by your Doctor of Optometry includes medical history, visual acuity, eye muscle co-ordination, colour vision, depth perception, testing for a prescription and an ocular health assessment.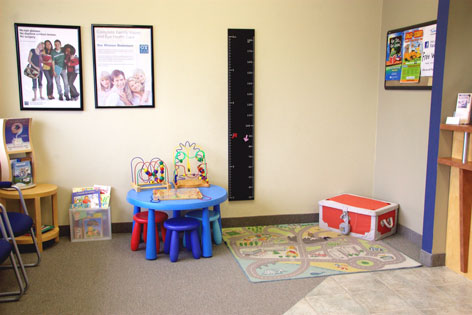 What is the process of booking an eye examination for my child?
OHIP covers one full eye examination annually for all children aged 19 years and under. This means that there is no out-of-pocket cost for the eye exam with a valid OHIP card.
In addition, there is a program called EYE SEE EYE LEARN by the Government of Ontario to raise awareness among parents of the importance of having their children's eyes checked upon starting school.
Junior Kindergarten (born 2009) children enrolled or living in publicly funded School Districts, including Halton and Peel, are able to participate in the Eye See...Eye Learn program for the 2013/2014 school year.
Participating children of 2009 birth year who require a pair of glasses will receive one pair FREE OF CHARGE courtesy of our participating industry sponsors Nikon Lenswear and OGI Eyewear. The frames are fashionable and are made with high quality and impact resistant polycarbonate lenses. They are covered under a full two year or two time manufacturer's warranty against defect.

Address
Unit 10B, 2460 Neyagawa Blvd
Oakville, Ontario L6H 7P4
T: 905.829.3229
F: 905.829.2527


Web site: http://www.oakvilleeyecare.com