The Best selections of Bras and swimsuits in the area! From petite to full figure. Sizes 6 to 22.
Cups A to H.

100 Bronte Rd, Unit #3, Oakville
Tel. 905-847-1512
web site: www.goodnightgoodmorning.ca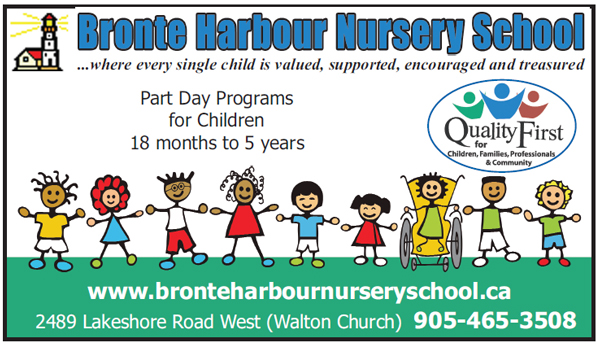 Bronte Harbour Nursery School is an outstanding non-profit nursery school in south west Oakville, where we nurture your child's individuality and independence in a loving and kind atmosphere.

We are active participants in Halton's Quality First initiative, and are committed to providing top quality care to your child. We believe that all children, regardless of their abilities, have the right to participate in an environment where they will be valued, respected and supported throughout their learning journey. Our experienced teachers continuously evaluate and adapt our program to ensure that we are meeting the needs of all of the children.

Our belief is that children learn through their play experiences, and to support this, we provide an environment that offers both child-directed and teacher-supported activities. These activities promote growth in each of the areas of development: social, emotional, creative, cognitive and physical. Children will create, explore, experiment and grow as individuals.

Our warm and loving teachers work together with the children, sharing ideas, thoughts and interests in order to create and plan a curriculum that stimulates, motivates and educates. Programs run from September to June for Toddlers ages 18 months to 30 months, and Preschool ages from 2 ½ years to 5 years.

We welcome you to Bronte Harbour Nursery School…where every single child is valued, supported, encouraged and treasured. Call us for a tour at 905-465-3508. We would love to meet you and we look forward to being a part of your child's preschool experience!
Bronte Harbour Nursery School Inc.
2489 Lakeshore Road West
Oakville, ON L6L 1H9
905-465-3508
www.bronteharbournurseryschool.ca

The Annex Dance Academy is a professional dance studio in the beautiful city of Oakville.
web site: http://www.annexdanceacademy.com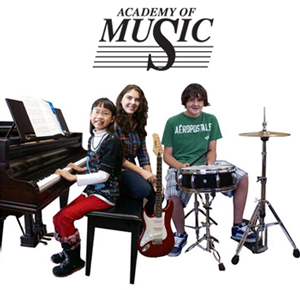 Academy of Music

Since 1994 the Academy of Music has taught over 5000 students ranging in age from 4 to adults in Oakville Ontario. We offer private music lessons on piano, guitar, singing, violin, ukulele, drums, saxophone, clarinet, and flute - All in one location!

Why choose the Academy?
Highly qualified teaching staff that will teach you what you want to learn.
Music lessons 7 days a week as early as 9 a.m. to as late 9 p.m.
A proven track record since 1994.
Free, optional recitals twice a year. We do not charge for recital participation or admission fees.
Trophies, certificates and award wristbands to celebrate achievement with our Musical Ladder System.
Professional office staff to serve you from 9 a.m. – 8:30 p.m.
Conveniently located at Speers Rd and Fourth Line.
Month to month lessons. If you're ready to start you have nothing to lose as we only want students who truly want to be here and we will not commit you to a long term contract.
It's easy to take the next step:
Lessons are first come, first serve so contact us today to arrange your first lesson! (905)845-1227 – Request Info at www.academymusic.org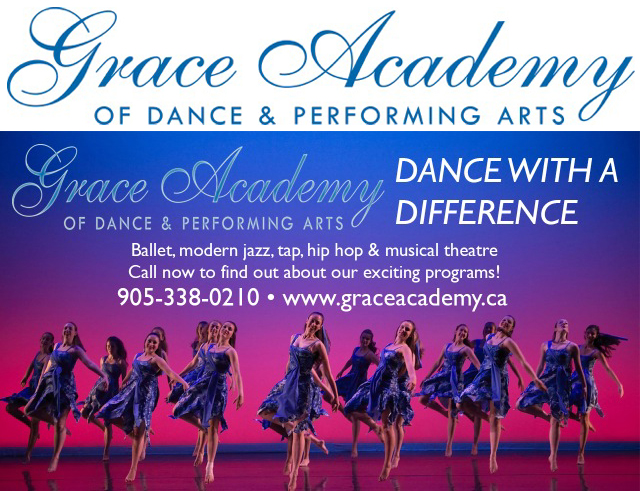 DANCE WITH A DIFFERENCE!
At Grace Academy of Dance and Performing Arts, we believe learning to dance is so much more than simply practicing steps and movements. It's also an opportunity to develop confidence, grace and poise that will last a lifetime. Our instructors are dedicated to creating a supportive environment in which students gain a strong technical foundation and natural love of movement and creativity. Our focus on individual growth and achievement ensures students recognize their accomplishments and take away wonderful memories of their experience. AS ONE OF OAKVILLE'S ONLY NON-COMPETITIVE STUDIOS, we offer dancers a unique experience in a warm and friendly atmosphere!

For information contact:
Heidi Knapp - Academy Director
785 Pacific Road, Unit Oakville
(905) 338-0210
graceacademy@sympatico.ca
www.graceacademy.ca